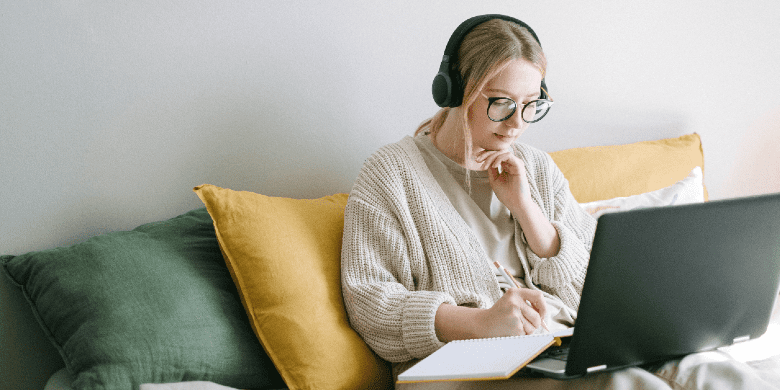 7 December, 2021
How To Design The Best Looking Printed Lanyards
So, you've decided you want to get some printed lanyards for your business, so staff are easily visible and recognised. The next step is getting the design to work for you so that it is easily read, and if the staff walk outside of the office area wearing them, they also become a promotional tool for your business and a brand identifier.
There are some basic rules to designing a lanyard that will give you a great result. However, there are also some simple mistakes to avoid. Combining these two will provide you with the best print and visual for your lanyard.
Lanyards are usually not very wide – 12mm to 15mm and only a portion of it is visible for people to see. For this reason, it is best to try and keep things simple and large. Easy to read block text such as Arial font is ideal. For most lanyards, the printable area is about 800mm in length, but only about 300mm is visible on either side of the front, so try and keep what you want within that 300mm. Keeping the design clean and not trying to cram too much on the lanyard will ensure it is easy to read.
Print colour for your text. Ensure it is a bright colour that contrasts well with the lanyard colour. For example, if choosing a black or navy blue lanyard, pick a bright contrasting colour such as white, silver or yellow to make it easy to read. Also, if you have any design elements, try and make them blocky and bold. Avoid using fine details or thin lines. They don't come out very well, and someone looking at a lanyard from 1 metre away will miss this type of detail. It might look cool close up, but from a distance, you will lose the effect.
Make sure your print direction is horizontal and not vertical. All the printing space is along with the lanyard, so make sure your design accommodates this. Too much height, and things have to get shrunk down too much. That's why just a nice, bold, single line text is the most effective.
Lastly, though it isn't print related, it is still very important, and that is the attachments you are adding. If you are in a workplace or industrial area, you would seriously want to consider a safety breakaway at the back to ensure the lanyard releases if it gets caught or is grabbed. If you are giving some away as a promotion, then a handy addition is a mobile phone holder attachment, otherwise, an "O" ring to hold keys is another good option and will give people a reason to hold onto the lanyard and use it.
The above are the basics for getting a good quality designed printed lanyard. If you are still unsure what would work best for your company or organisation, contact us via email or phone, and we'd be happy to help.
The Just Lanyards Team